The expertise
Research & Development
The HERBAPAC team is based today on 3 centres of expertise:
The know-how for the creation of recipes,
The expertise as regards packaging,
The control of the regulatory aspects in France and abroad.
From the beginning of your project, our team based in France, near Strasbourg, works to guarantee the right implementation for the launching according to your wishes (budget, deadline, market positioning…). You benefit from a dedicated contact person who will be at your service during the whole project.
HERBAPAC has invested in a laboratory and in the recruitment of an expert in sensory analysis in order to co-develop your unique recipes.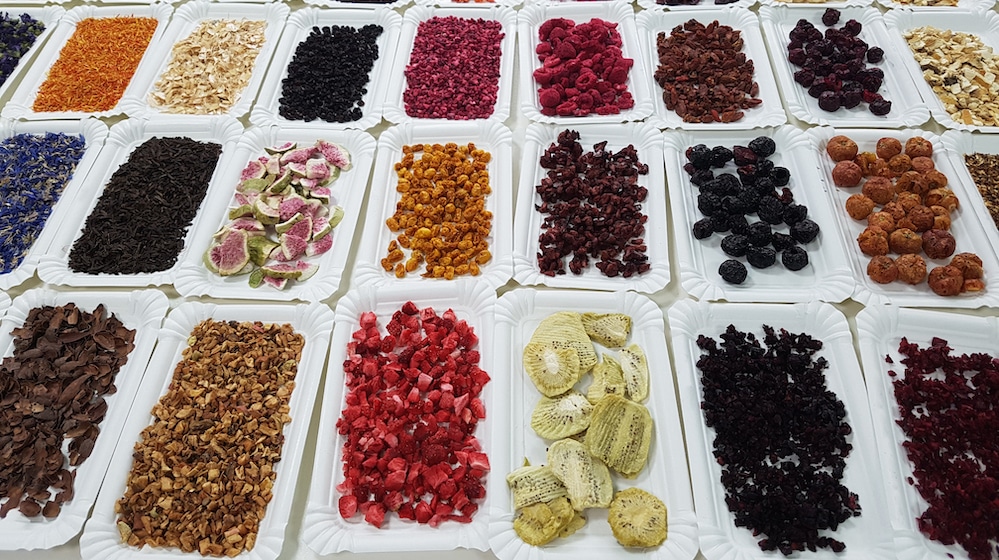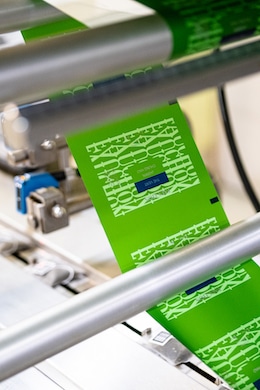 The expertise
Packaging and Packing
One of the fundamental questions will be the type of packaging to market your products according to your market typology
Today the plant has packaging equipment allowing to realize:
Individual rectangular bags from 1 to 6 grams,
Individual pyramidal bags from 1 to 6 g,
Individual over-packed bags
Bulk packaging in pocket, Doypack or metal tin box (grammage according to customer's request),
bulk in bag (5 to 10kg),
gift boxes multi-recipes,
seasonal products (Advent calendar…).
HERBAPAC works as well with ESAT institutions of the region (Institution helping handicapped persons through the work) for the confection of specific products.
Each packaging project of teas or herbal teas which you confide to us is studied with the greatest attention. Our expertise and our experience of demanding markets enable us to propose you packing solutions meeting the highest expectations as regards hygiene and quality.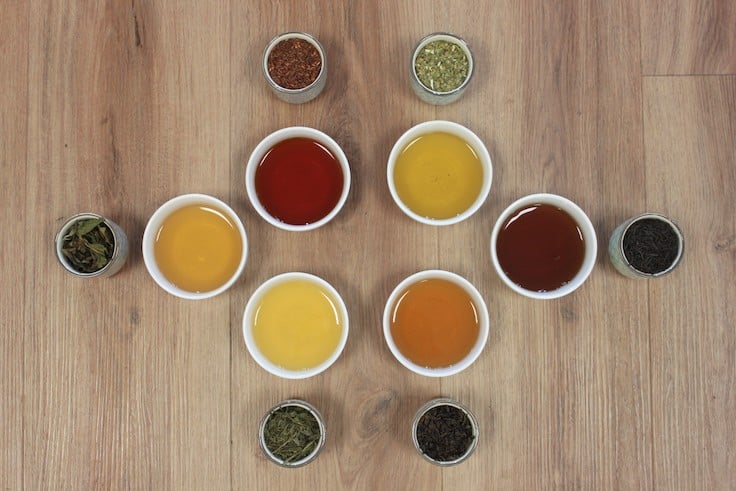 A state-of-art research service
.
You wish to develop one or several teas or herbal teas with particular tastes. From the origin of the tea taking for example into account the grade of the tea if necessary or even the visual elements your consumer shall see when opening its box, countless possibilities are available for you.
By placing your trust in our Research and Development department for the design of your teas, you entrust your project to an expert team recognized for its seriousness and its commitment. Within our laboratory our team is working each day to the realization of prestigious teas or herbal teas for the account of demanding customers.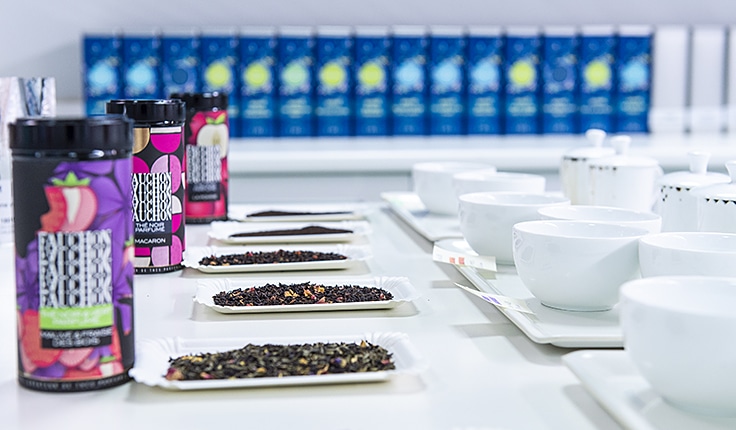 The quality
without compromise
Benefit of quality teas packaged with the utmost care is not a guarantee of success on the market. Many regulatory obstacles exist both in France and abroad. Based in France, HERBAPAC has a perfect control of the national regulation. The HERBAPAC team can ensure for the account of its customers the link with the competent authorities if necessary.
Internationally, HERBAPAC can support its customers as regards exportability and regulation of its products.